AViCAD 2024 Release Available in Plus or Standard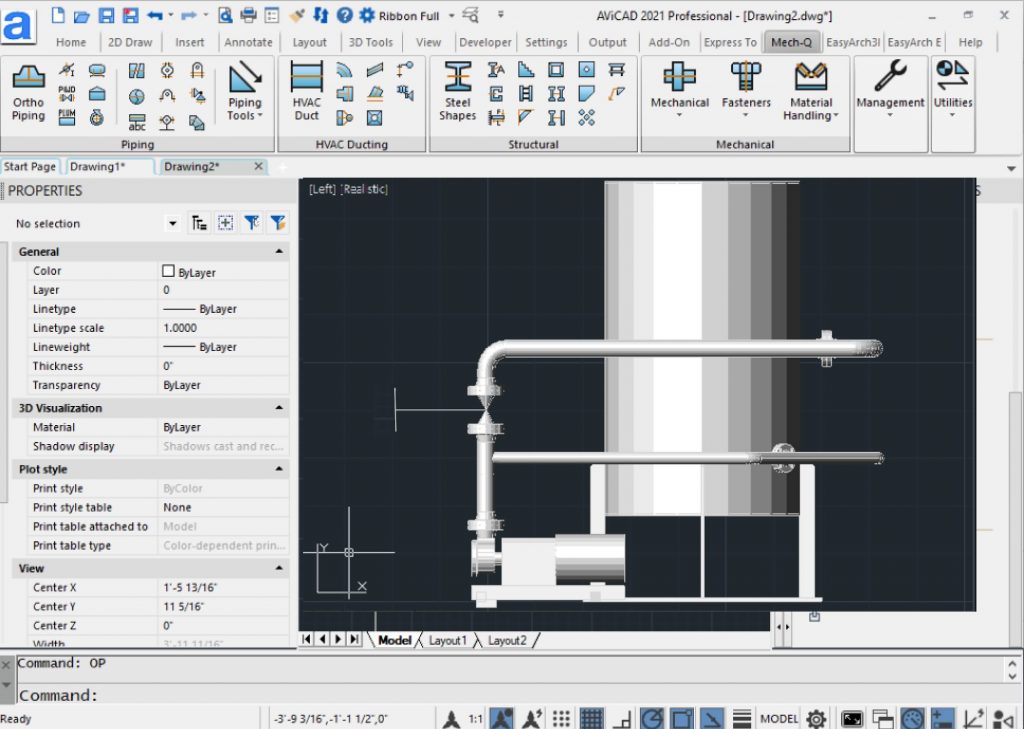 Major AViCAD Update!
AViCAD 2024 release is available now and includes:
– Improved performance
– New interface
 -Support for 2022 DW˝G's and earlier
– Improved Tool Palettes
– New Advanced Grips
– Additional optimization for 4K displays
– Improved CUI editor
– New commands, too many to list here
– Express Tools updated
– New interface for External References
– Improved 2D/3D Mech-Q Suite
– Improved MTEXT editor
– Many other bug fixes and compatibility improvements
– And much more
In addition, these new features also available in our new Plus version:
– Everything in the Standard version
– New PDF to DWG converter
– Solidworks, IGES and STP file types supported (import and export)
– Architectural 2D/3D and Block Manager with 2K pre-made symbols
AViCAD includes extra tools to make you instantly productive. No other CAD package comes close to what we offer
We developed AViCAD with one goal in mind. To provide engineers with a CAD program containing all the necessary tools and features missing in other CAD programs …. and all at one unbelievable price that even small shops can afford.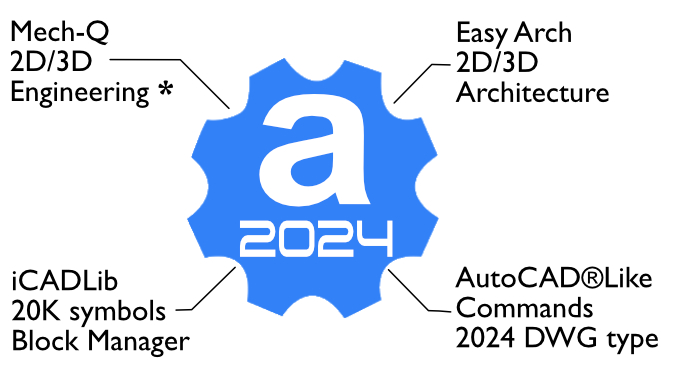 Matt from Illinois writes in:
"After spending a lot of time using AutoCAD®, I decided to look for better alternatives because of its computer modeling, graphic design, and 3-D modeling limitations. I was a bit skeptical on the thought of finding a better alternative until I came across AViCAD, and I was completely blown away on how affordable, easy to use and functional it is. The functionality and usability of its engineering tools (Mech-Q) are way better than what I had previously imagined. There was no learning curve needed to navigate the software and no limitations while using the software. It makes my job much easier and faster too. I really wish I had found this earlier – "
AViCAD is your perfect AutoCAD® alternative
Just like Matt, you too can take advantage of AViCAD today. Along with our Lifetime license, we also offer affordable monthly or yearly subscriptions. Have questions? Visit our helpdesk today
(See the latest pricing from your local ASVIC store)